I know that at first glance, the middle ages seems like an unlikely setting for a teen novel, at least until you look more closely. The truth is, the middle ages were a very young society, with nearly half the population under twenty one.

Many of the knights and champions of the day were bloodied in their first battle at fifteen and leading other men to war by sixteen.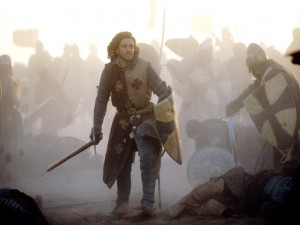 The girls were often betrothed by the time they were twelve, and married and bearing children by fourteen or fifteen. Also, societal ties back then were all about allegiances and oaths and sworn fealty; something anyone whose spent any time in a high school cafeteria is no doubt familiar with.