Hello, hello!
Lest you are wondering, no, I have not been the victim of one of my own political type assassinations, I have just been beyond busy getting DARK TRIUMPH ready so you can all read it as soon as possible. (It releases April 2, 2013, for those of you wondering.)
I am finishing up proofing the galley pages this weekend, then off it goes to the printer! Wheee! And YIKES.
Even better, next week we will be revealing the cover for DARK TRIUMPH, so stay tuned. Also, to get you in the mood, here is the flap copy for the book:
Sybella arrives at the convent's doorstep half mad with grief and despair. Those that serve Death are only too happy to offer her refuge—but at a price. Naturally skilled in both the arts of death and seduction, the convent views Sybella as one of their most dangerous weapons.
But those assassin's skills are little comfort when the convent returns her to a life that nearly drove her mad. Her father's rage and brutality are terrifying, and her brother's love is equally monstrous. And while Sybella is a weapon of justice wrought by the god of Death himself, He must give her a reason to live. When she discovers an unexpected ally imprisoned in the dungeons, will a daughter of Death find something other than vengeance to live for?
This heart-pounding sequel to Grave Mercy serves betrayal, treachery, and danger in equal measure, bringing readers back to fifteenth century Brittany and will keep them on the edge of their seats.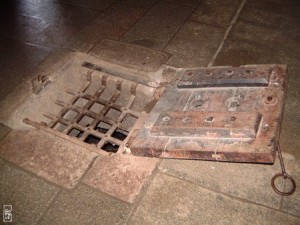 ARCs are at the printer right now, so I'm guessing the actual ARCs should start going out mid to late September. I will post information on how to request them next week.
So, apologies for being so absent, but now that book two is DONE, I will be posting more: more deleted scenes, more teasers, more of the world and mythology, as well as answering some of the many questions I've been getting . . .
Thanks for all your patience!