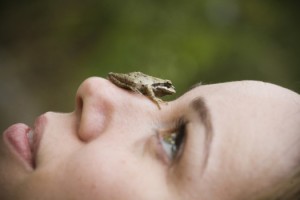 (From the Writer Unboxed archives.)
Here are eighteen tips I use to help me produce words when my creative muse packed up and left me, leaving no forwarding address. You can, in fact, get an entire book written this way, although it is not the most joyful of processes.
Some of the things on this list are about assembling the raw materials you will need to write the story. Others are about priming the writing pump to get the words flowing. Often, the suggestions will do both. But all of them are about building forward momentum and finding a way—any way—to get those damn words on the page.
I tend to think of them as the equivalent of hauling the bricks, bag of cement, mortar, etc. over to where I am going to build the wall, assembling all the things I will need. Sometimes, having them all there and ready provides motivational juice. Other times I still have to build brick by brick, but at least I don't have to go hunting for all the parts. [click to continue…]
{ 1 comment }